We Serve
When Zentiva does well more people get the medicines they need.
Zentiva roots reach back more than 530 years to the Black Eagle pharmacy (that is still existing today!) a small business that served the citizens of Prague. We are proud of our heritage and our longevity. This gives us perspective on building an exciting and sustainable future for our company.

Our business model, which is based on providing Branded, Hospital Generics, Value Added, OTC and Generic medicines means that each year more patients receive the 'gold-standard' treatments while the cost of these treatments for the payer is reduced.

Through close collaboration with our customers and supply chain partners, we were able to maintain our customer service levels during significant swings in demand. As we progress and the company grows,we are strengthening our ability to assess and anticipate risks and adapt quickly to new circumstances and challenges.
In 2022, we finalised our expansion to the Netherlands and started operations in Austria. Furthermore, we scaled our consumer health presence through the acquisition of brands across core Central Eastern European and Western European markets. Helping us to deliver 152 new molecules and combinations, increasing access to high-quality, affordable medicines for patients.
Today, Zentiva operates in 35 countries with a network of 31 subsidiaries and 7 branches. More than 1,900 commercial team members serving physicians, pharmacists and healthcare decision-makers every day.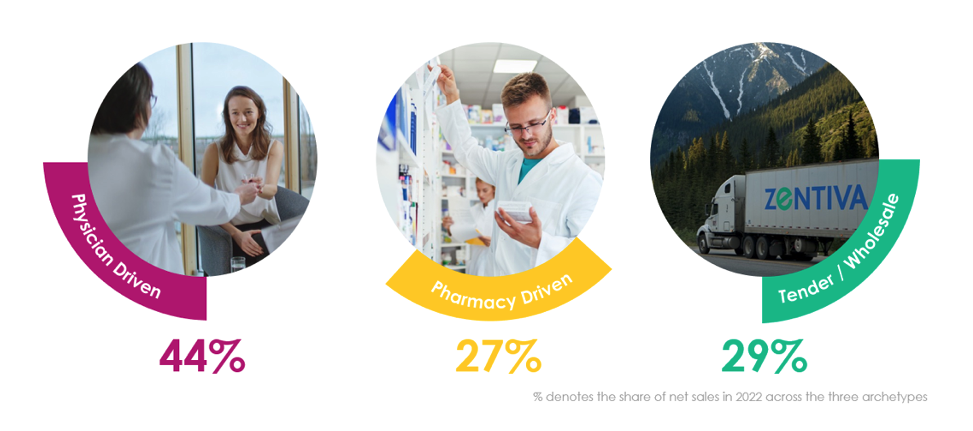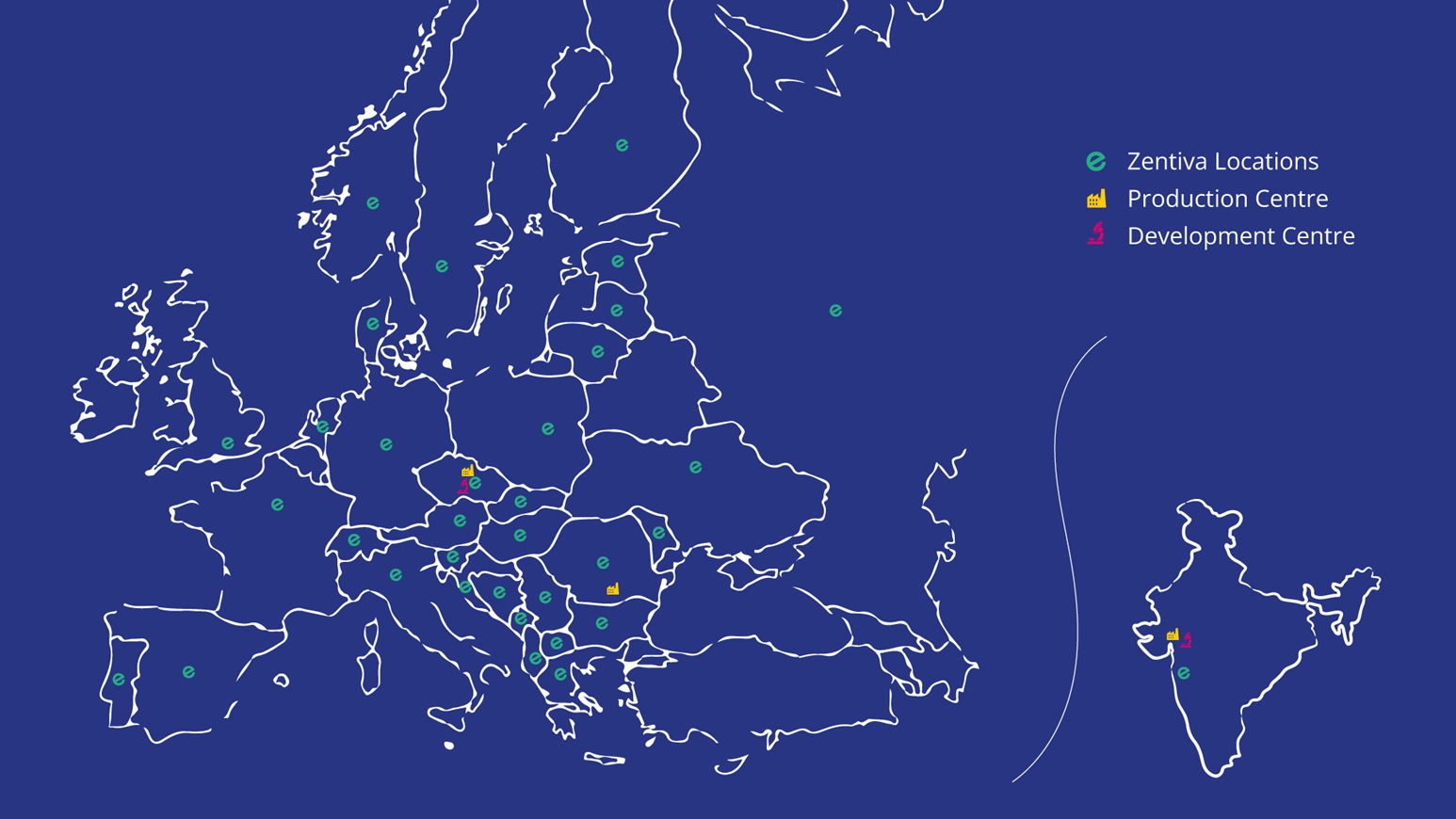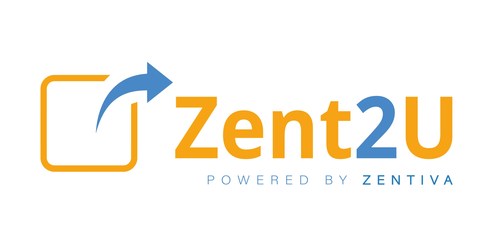 Zent2U - our B2B business
At the heart of our growth plan, we have placed Zent2U - our B2B business. As cost leaders in Cardiology, Urology, Oncology and Neurology and specialized in Hormones, Steriles and Pellet technologies, we are working towards a broader access of high-quality and affordable medicines. We demonstrate a high operational intensity, transferring over 80 products per year and benefit from our development and global regulatory experience.